Fleet and Coverage
KOREASAT 5A @113°E
Ku-Band
C-Band
Steerable Ka-Band
Steerable Ku-Band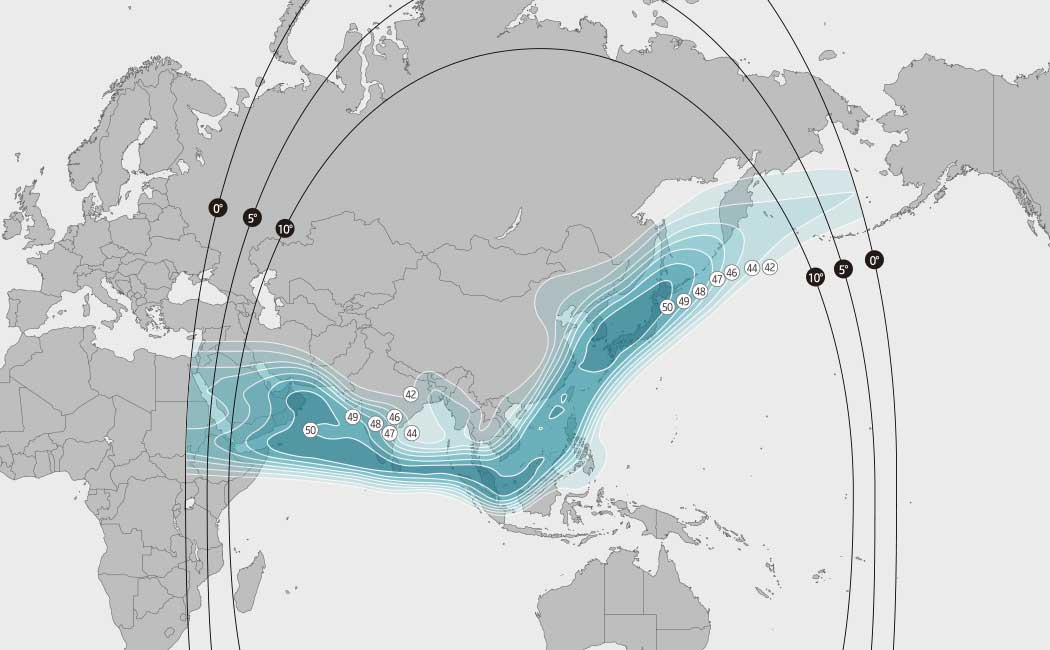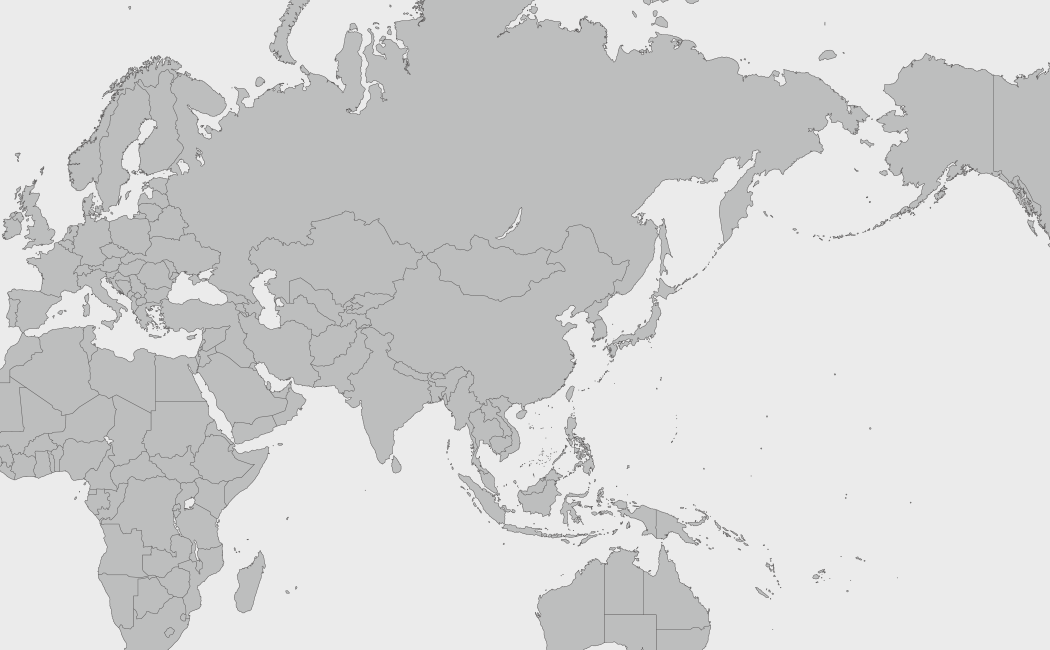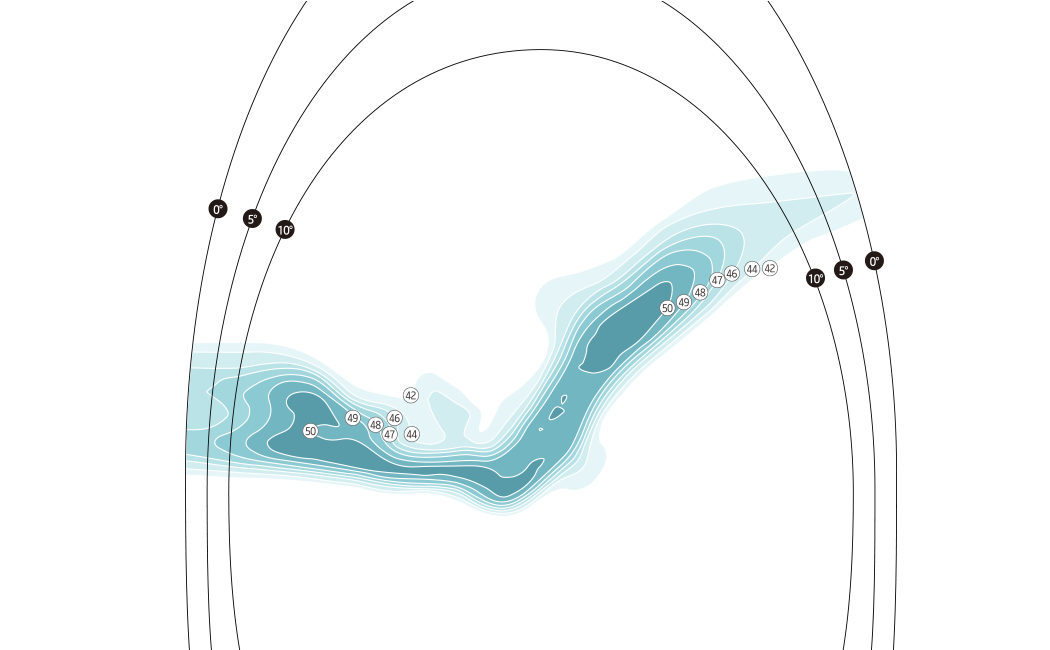 coverage map
satellite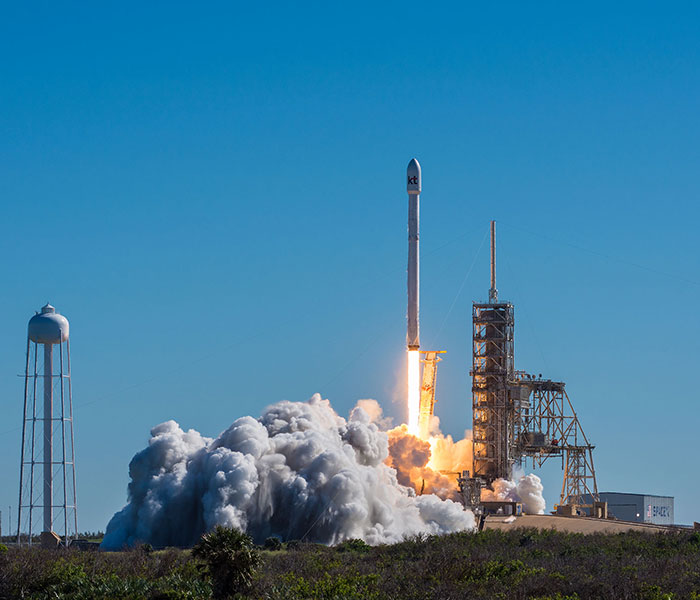 KOREASAT 5A
KOREASAT 5A has 20 Ku-Band transponders(54 MHz each), 12 Ku-Band transponders(36 MHz each), and 4 extended Ku-Band(54 MHz each) steerable transponders at 113°E. The satellite is built based on Spacebus 4000B2 platform, and has payload power of around 7kW. It was launched in 2017, as a replacement of KOREASAT 5.
KOREASAT 5A expands kt sat's capabilities to provide DTH broadcasting and other communications services in Korea, Japan, Philippines, Guam, Indochina and South Asia.
The global multi-satellite coverage has been improved for maritime areas from East Asia to East Africa with Ku-Band, as well as Asia and the Middle East with steerable Extended Ku-Band capacity.
Specifications
무궁화 5A호 사양표
Number of Transponders

Ku-Band : 24x54MHz
Ku-Band : 12x36MHz

Uplink/Downlink Frequencies(GHz)

13.75 – 14.5 / 11.45 - 11.7
12.25 - 12.75

Polarization
Linear(Horizontal or Vertical)
Orbital Location(Longitude)
113° E
Geographic Coverage
Korea, Japan, Philippines, Indochina, Central Asia etc.
Launch Service Provider
SpaceX
Launch Date
31 Oct 2017
Spacecraft(Model)
Spacebus 4000B2
Manufacturer
Thales Alenia Space
Lifetime
15 years